About Us
Electricity Forum Training Institute (EFTI) is a leading provider of quality, certified, instructor-led classroom lecture and hands-on skills training courses and electrical consulting services.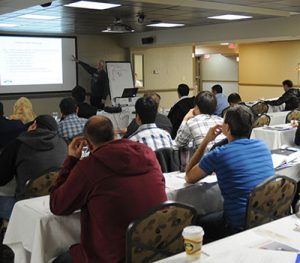 Industrial Electrical Training.com is owned and operated by the Electricity Forum Training Institute (EFTI) which has trained more than 60,000 industrial, commercial and institutional electrical engineering and maintenance professionals since 1986. EFTI courses are designed to deliver to students real-world, practical information that they can put to use in their work practices. Our electrical training courses are presented across North America in both open enrollment format and custom-designed on-site training courses that focus on teaching procedures and techniques suited to a company's unique training specifications. We also have a comprehensive suite of online electrical courses to suit busy individuals who choose to take our courses through our distance learning educational program.
Most of our students are professional electrical professionals working in electric utility, industrial, commercial and institutional power facilities who take our short electrical courses and use the information to upgrade their knowledge and workplace performance. EFTI electrical courses have improved professional careers of many thousands of students, as well as contributed to an improvement in plant productivity, electricity efficiency, electrical system reliability and overall competitiveness of the North American electrical industry.
EFTI trains more than 2,000 students each year on leading-edge and topical technical electrical courses on a wide range of subjects, including: Arc Flash/Electrical Safety, NEC and CEC training, Grounding and Bonding, Protective Relay Training, Electrical Engineering Training, Motor Control Training, Variable Frequency Drive Basics, Electrical Maintenance Training, PLC Training, Fire Alarm Training, Substation Training and Emergency Generators/UPS and Battery systems.
We support companies that are committed to their employee continuing education. Contact us today to discuss how our electrical courses can serve your company's electrical training needs.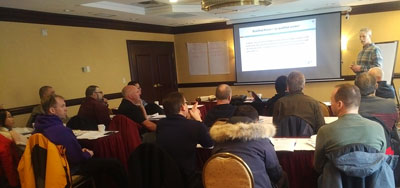 CEU Training Certificates
Our company is a recognized provider of continuing education and able to issue CEU (Continuing Education Unit) credits that can be used toward Professional Development Hours in most leading companies.